If you're like most Agents/Brokers what you really want is leads, or more specifically, help generating leads. (In a recent survey 95% of you mentioned that's the main thing you want our help with)
So today I'm going to be totally straight with you.
The real reason you're struggling to generate leads, is because you probably never learned how to do it in a way that works for you.
Here's what I mean by that. If you're the super aggressive type A personality cold calling, door knocking and other interruption marketing works well for you. Your big, brash, and you don't mind facing hang up, after hang up, after hang up. You power on, keep on calling, and eventually you win some business.
And the reality is, to close 25 deals in one year, you need to make over 6,000 cold calls.
That's a LOT of cold calls. And to make that marketing tactic work for you, you need to have crocodile thick skin, and have such an abundance of confidence that you're not phased to face rejection, after rejection after rejection.
So why are so many Agents doing this? Mainly because the typical Real Estate training available recommends these "hard sell" tactics to generate leads. They focus on calling expired's, called FSBO's, and continuously calling a farm area. And the reality is it used to work before, and for some of you it still is.
But for the rest of you, it's failing miserably.
Why? Because it's just not in-line with you are. And trying to make you do this to generate leads is totally demoralizing, is terrible for your confidence, and rarely, if ever, works for you. (The real tragedy is that you might start to take this personally, like you're not cut out for this industry, and that is 100% not the case for 99.99% of you).
But, here's the good news. There's another marketing tactic that works like magic, that very few Agents are using, and those that are, are seriously rockin' their business. (I know some that are selling hundreds of units a year doing this).
Permission marketing is an incredibly effective way to market your business, stay in touch with clients, and generate leads that close… and it feels good!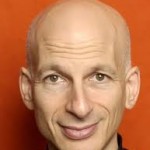 Permission marketing was popularized by Seth Godin, a best selling author and Marketing Guru, and the concept is pretty straightforward;
 Permission marketing is the privilege (not the right) of delivering anticipated, personal and relevant messages to people who actually want to get them.

 It recognizes the new power of the best consumers to ignore marketing. It realizes that treating people with respect is the best way to earn their attention."
That's right, when you treat prospects & clients with respect, and get their permission to stay in touch, you will in turn earn their respect, gain their attention, and build their trust.
Since you actually care about what your clients and prospects think, your consideration will be rewarded with better quality leads, better quality clients and a more enjoyable business overall.
Here's some examples of how this works:
Old Style "Hard Sell" Interruption Marketing: You cold call a farming area:
Most people don't answer
Those that do aren't pleased
You feel awkward
You annoy most people
It's demoralizing
New Permission Based Marketing: Your run a neighbourood contest & partner with other high integrity businesses who promote the contest to their clients:
Your audience is receptive
People happily participate
You build your reputation
You build goodwill
Many people add themselves to your e-newsletter(prospecting success!)
You build credibility though your partners
You have a whole new prospecting database to nurture & win the business of
(If you like the sound of the contest idea, I'm starting a training program next week that will teach you step by step how to run your own highly successful lead generation contest. You can find out more here: http://leadswell.ca/)
One of the main challenges in the Real Estate & Mortgage industries is that almost everybody looks to see what other Agents/Brokers are doing…and then basically follow suit.
But since I'm being totally straight with you I'll tell you that Agent/Broker marketing is far behind what's happening in the rest of the marketing world…and what most Agents/Brokers are doing, isn't working. (Seriously, how many times has someone come to you and told you their ad brought in 3 clients? Very rarely, if ever – yet companies continue to spend million$ advertising, so clearly it's working for everyone else!)
So if you're interested in advancing your marketing into the brave new world of "permission marketing" and seeing what a wonderful change it will make for your business (& your outlook both personally and professionally), I would like to invite you to join me in LeadSwell – where we'll be building a marketing campaign that is excellent for Agents/Brokers that prefer to have prospects coming to you, instead of you chasing them (and hating every second of it, or just not doing it). You can find out more here: http://leadswell.ca/
To your success,
Ingrid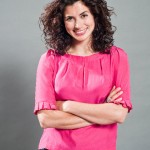 Ingrid Menninga has xray vision for carving out marketing opportunities and the creativity to convert them into gold!
Ingrid delivers high impact, low cost, customized marketing strategies for turbo-charging entrepreneurs and small business owners to great profits.
After 12 years of working with legendary companies such as Carlson Marketing Group, Pizza Pizza, Invis Mortgages, and Royal LePage Canada, she left corporate Canada to launch JOLT Marketing.
In just 3 short years after starting JOLT Marketing, Ingrid has carved out a spectacular success roster working with Canada's leading Real Estate and Mortgage brands such as Slavens Real Estate, GWL Realty Advisors, Mortgage Architects,Dominion Lending Centres, and Oriana Financial, to the tune of delivering a 250% increase in sales and participation on average. Having achieved high accolades for skyrocketing sales for countless companies, Sales Agents and budding Entrepreneurs with high profit marketing campaigns, Ingrid is frequently asked to share her expertise in industry journals such as Canada's Real Estate Magazine – REM, at speaking engagements for RE-Bar Camps and InMan's Agent ReBoot, and in Sales Seminars for industry organizations such as IMBA(Independent Mortgage Brokers Association of Ontario) and other leading industry organizations.