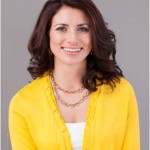 This Wednesday  I'm hosting a free lead generation tele-conference for REALTORS and Mortgage Brokers on
"How to Generate High Quality Leads without being 'Salesy'"
This is the #1 topic I get asked about, so I'm putting on a special call for all the motivated, do-good Agents out there that want to generate high quality leads in a way that feels good, and works with your unique business style. (If you're struggling to generate leads and wondering where your next client is, if you feel awkward trying to generate leads and are frustrated with the peaks and valleys of your business, or if you haven't found your unique lead generation style and you hate the aggressive, pushy sales tactics you've tested and failed at so far, this call is a MUST for you)
In this tele-conference I'm going to share:
my 3 favourite (& very subtle) ways to generate high quality leads in a way that feels great
how to get more leads in less time (you'll want to put this into action right away after the tele-seminar)
how to use your HUGE (untapped) advantage as a "do-good Agent" and why you'll attract more leads than you can dream of just being yourself, when you know what to say and do
I'll also be taking questions & giving real, solid & actionable answers that will help you get more high quality leads in less time
IMPORTANT DETAILS:
Call date/time: Wednesday, February 20th at 3pm EST
Call in #: I'm reserving this call's access to my e-mail list. If you're on the list already, you will receive a notice this afternoon. If you're NOT on the list and you want to get step – by – step insider advice on how to generate sales leads for your Real Estate or Mortgage business, sign up below and you'll receive the dial in access.

To your success,
Ingrid
Ingrid Menninga has xray vision for carving out marketing opportunities and the creativity to convert them into gold!
Ingrid delivers high impact, low cost, customized marketing strategies for turbo-charging entrepreneurs and small business owners to great profits.
After 12 years of working with legendary companies such as Carlson Marketing Group, Pizza Pizza, Invis Mortgages, and Royal LePage Canada, she left corporate Canada to launch JOLT Marketing.
In just 3 short years after starting JOLT Marketing, Ingrid has carved out a spectacular success roster working with Canada's leading Real Estate and Mortgage brands such as Slavens Real Estate, GWL Realty Advisors, Mortgage Architects, Dominion Lending Centres, and Oriana Financial, to the tune of delivering a 250% increase in sales and participation on average. Having achieved high accolades for skyrocketing sales for countless companies, Sales Agents and budding Entrepreneurs with high profit marketing campaigns, Ingrid is frequently asked to share her expertise in industry journals such as Canada's Real Estate Magazine – REM, at speaking engagements for RE-Bar Camps and InMan's Agent ReBoot, and in Sales Seminars for industry organizations such as IMBA(Independent Mortgage Brokers Association of Ontario) and other leading industry organizations.