There is no doubt that social media is a great way to help grow your business – we've heard from several Real Estate and Mortgage Agents that they have been getting anywhere from 2 to 7 deals more per year which are directly related to their social media activity. One "must have" for social media is a branded page for your business – this makes it easy for people to find you, reminds people what you do, is great for your website SEO, and presents you as a polished and successful professional who is aware of the latest trends, and is therefore likely to be aware of the latest real estate and mortgage information.
There are 2 options for branding your facebook page.
OPTION 1: Side Banner
These professionally designed side banners go in place of your profile picture, so instead of having just a headshot, all of your contact information is readily available for your facebook contacts to see – making it easier (and more likely!) for them to contact you.
Here are samples of banners: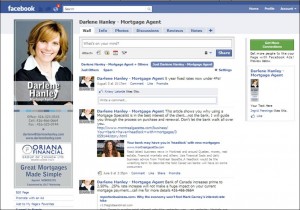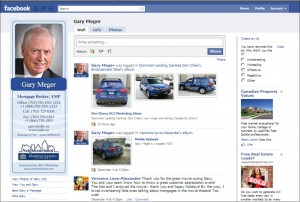 To get yours today email info@joltmarketing.com
OPTION 2: Side Banner with a Branded Welcome Tab and Link Through to Your Website
This option is great for driving more traffic to your website. Based on your business you can link to your new listings for REALTORS(R), your mortgage news for Mortgage Agents, or even your blog – you chose!
In addition, the Welcome tab gets you maximum exposure – it's the default tab your fans will go to when they go to your facebook page, and with the addition of professional photographs it will cement the appeal of your brand in your clients minds – whether you work with first time homebuyers, in the high end real estate market, or even if you specialize with Seniors – nothing will capture your brand better than carefully thought out images. Here are samples: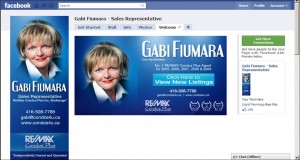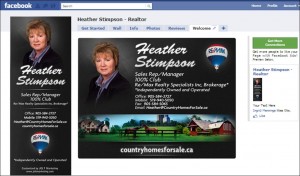 To get yours today email info@joltmarketing.com
With the holidays just around the corner now is a great time to get your marketing off to a roaring start for the Spring market with a Customized Facebook Page for your business.
There are  2 easy options for you to chose from
1) The side banner – a cost effective way to brand your social media marketing
2) The side banner +  welcome tab + link through to your website – a GREAT VALUE option that gets you maximum exposure and drives traffic to your website
To get your branded facebook page email info@joltmarketing.com