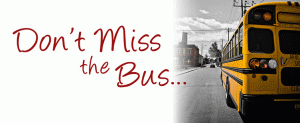 Based on a recent survey, the answer is YES.
In a Maritz study it was discovered that Mortgage Brokers and doing a good job (to the tune of 40% market share) of securing new Mortgage clients…but their efforts at retention are not so impressive.
Retention is critical in building a highly profitable business, because winning over a client  the first time is much more difficult than to keep that person as a client (after all they're already sold on using you, so about 99% of their objections are gone). So, if you want to cost-effectively grow your business you want to focus your efforts on keeping your CURRENT clients happy, and reaping the massive rewards of repeat and referral business.
Unfortunately, many Mortgage Brokers are missing the boat on that one.
What's happening is that Mortgage Brokers are winning over the client the first time…and then failing to keep them as a client.
Why?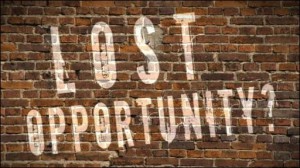 The answer may surprise you. You may think rates are where you're losing out…but that's far from the truth. Here's what the Maritz study reveals:
The top four drivers of loyalty to a Mortgage Broker are:

1. Being proactive – 13%

2. Suggesting strategies to improve terms – 13%

3. Being helpful – 11%

4. Frequency of after-sales contact – 8%

In driving customer loyalty, Mortgage Terms (which would include rate) accounts for just 3% of the decision.

While these results may be eye-opening, they should not be surprising. The fact is that Brokers have already passed the rate test among their customers; that is why customers chose their Broker in the first place. What drives true loyalty is development of meaningful relationships with customers, ones that ensure that when it comes time to deal with their mortgage, customers immediately think of their original Broker.
If you want to keep your current clients happy you need to stay in touch with them. It's that easy. A good Mortgage CRM program can take care of that for you.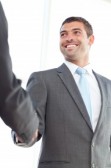 With the Business Booster Mortgage CRM Program you can easily & affordably build a hugely profitable repeat and referral business with almost no effort. Most of our clients spend less than 10 minutes per month on the Business Booster Mortgage CRM Program – which means that you can focus your efforts on your Mortgage clients, and growing your business!
You don't need to learn how to use any complicated software, you don't need to spend tens of hours figuring out how to set up your program, and you don't need to fuss around with templates trying to make them look good. None of that nonsense. With the Business Booster Mortgage CRM Program all you do is tell us the clients to add to the program, and we'll take care of everything else!
The Business Booster Mortgage CRM Program is the only program to offer a combination of touchpoints for your Mortgage clients. Over the span of a year your client will hear from you 8 times including:
2  mailed notecards
4 e-newsletters
2 phone calls
This powerful marketing mix of direct mail, email marketing and telephone calls can result in a 250% increase in response over traditional marketing programs that use just one type
Ready to Super Charge your Repeat and Referral Business with Canada's Easiest Mortgage CRM?
Email info@joltmarketing.com to see samples & learn how the program works. It's that easy!