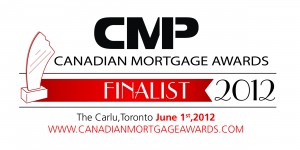 We're thrilled to announce that JOLT Marketing has been selected as a Finalist in the "Best Industry Service Provider" category for the 2012 Canadian Mortgage Awards!
As confirmation of our long term commitment to providing high quality, high value and high impact marketing solutions for the Real Estate and Personal Finance industry we're thrilled to be recognized for the Canadian Mortgage Awards.
Not only is it incredibly rewarding to get selected as a finalist, but it's even better to know that we got to this place because many of our clients were so happy with our services that they nominated us for this category!
This means that clients that we worked with to build successful Mortgage Personal Branding Packages, Lender Marketing Campaigns, Marketing Training, Facebook Branded Pages and Mortgage CRM programs were all very pleased…which of course makes us very pleased as well!
We hope to see you at the 2012 Canadian Mortgage Awards at the Carlu on June 1st, 2012!