The channel you use to keep in touch with clients does matter after all,  a recent Maritz study revealed.
If you're using only one channel to connect with clients, chances are very high that you're only reaching a portion of your contact database, and depending on your main point of contact, you may be missing the opportunity to connect with the vast majority of your clients entirely.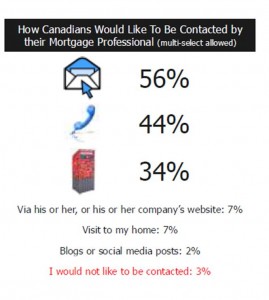 Based on the graph the top 3 ways to connect with your clients is by email, by phone, and by snail mail.
If you're looking for a Mortgage CRM that will connect you with your clients how they want you to contact them the Business Booster Mortgage CRM Program is the perfect solution.
The Business Booster Mortgage CRM Program is the only program to offer a combination of touchpoints for your Mortgage clients. Over the span of a year your client will hear from you 8 times including:
2  mailed notecards
4 e-newsletters
2 phone calls
This powerful marketing mix of direct mail, email marketing and telephone calls can result in a 250% increase in response over traditional marketing programs that use just one type of contact. And as the Maritz study reveals, the 3 types of contact that the program offers is the top 3 choices for how clients want you to connect with them!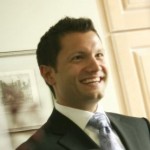 "Clients are impressed that I'm able to remember the details of the deals and it rekindles their satisfaction with the transaction. I am pleased with the response I've been receiving to the CRM program that JOLT implemented for me."
Justin Aykler
The Business Booster Marketing Program is a Mortgage CRM that is incredibly effective, extremely affordable and unbelievably easy to use. It's designed to save time, save money and increase sales for busy professionals just like you.
Ready to Super Charge your Repeat and Referral Business with Canada's Easiest Mortgage CRM? Email info@joltmarketing.com to see samples & learn how the program works.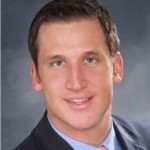 "I recommend any new Mortgage Agent begin the Business Booster program and invest in their business the way I have. It is a great way to put referrals on auto pilot with targeted marketing to your database of past clients" Drew Donaldson, Mortgage Agent: Verico Safebridge Financial Solutions