Worried that you'll come off as too "salesy" and "pushy" when you're trying to generate Mortgage leads or Real Estate Leads? Wish that people would just come to you instead of you chasing them?
There's a solution to all this – Permission Marketing!
Permission marketing was popularized by Seth Godin, a best selling author and Marketing Guru, and the concept is very straightforward;
"Permission marketing is the privilege (not the right) of delivering anticipated, personal and relevant messages to people who actually want to get them. It recognizes the new power of the best consumers to ignore marketing. It realizes that treating people with respect is the best way to earn their attention."
That's right, when you treat prospects & clients with respect, and get their permission to stay in touch with your e-newsletter, you will in turn earn their respect, gain their attention, and build their trust.
Since you actually care about what your clients and prospects think, your consideration will be rewarded with better quality leads, better quality clients and a more enjoyable business overall.
Permission Marketing is every Honest Agents/Brokers huge (untapped) advantage. Using this strategy will get you far more loyal clients, more engaged prospects, higher end referral partners, and build a more rewarding, highly profitable business.
Here's an example of old school "hard sell" or "interruption" marketing
You add everyone you meet to your e-newsletter:
– Many people unsubscribe
– Many mark your emails as spam
– Many prospects are turned off
– Your open rates are low
– You rarely (if ever) get a response
– You feel frustrated
And in contrast to that, here's an example of "permission marketing"
You have a catchy & enticing opt-in (such as a free video on "The Top 10 Homebuyer mistakes that cost you thousands, and how to avoid them") on all of your Marketing, so when someone sees it and is intrigued they add themselves to your e-newsletter:
– Your open rates are high
– You regularly receive responses
– Your prospects get to know you
– Your clients stay connected
– You build a loyal fan base
– You feel rewarded
Permission Marketing ensures that you're building your business, staying connected, and keeping in touch with people that have expressed serious interest in working with you.
• It means you're not bothering anyone
• It shows that you're considerate
• It gains respect
• It builds trust
And most importantly
• It works!
Of all the REALTORS(R) and Mortgage Brokers I know that are building a rock solid, ethical, and incredibly lucrative business, they're all using Permission Marketing to promote and grow their businesses.
If you enjoyed this Lead Generation Article, make sure you sign up for more Lead Generation Tips & Tricks here:
Get FREE Lead Generation Tips & Tricks. Sign up here
To your success,
Ingrid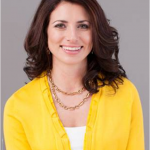 Ingrid Menninga has xray vision for carving out marketing opportunities and the creativity to convert them into gold!
Ingrid delivers high impact, low cost, customized marketing strategies for turbo-charging entrepreneurs and small business owners to great profits.
After 12 years of working with legendary companies such as Carlson Marketing Group, Pizza Pizza, Invis Mortgages, and Royal LePage Canada, she left corporate Canada to launch JOLT Marketing.
In just 3 short years after starting JOLT Marketing, Ingrid has carved out a spectacular success roster working with Canada's leading Real Estate and Mortgage brands such as Slavens Real Estate, GWL Realty Advisors, Mortgage Architects, Dominion Lending Centres, and Oriana Financial, to the tune of delivering a 250% increase in sales and participation on average. Having achieved high accolades for skyrocketing sales for countless companies, Sales Agents and budding Entrepreneurs with high profit marketing campaigns, Ingrid is frequently asked to share her expertise in industry journals such as Canada's Real Estate Magazine – REM, at speaking engagements for RE-Bar Camps and InMan's Agent ReBoot, and in Sales Seminars for industry organizations such as IMBA (Independent Mortgage Brokers Association of Ontario) and other leading industry organizations.