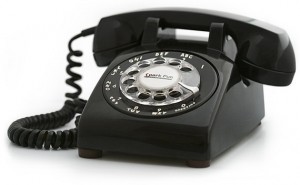 Does your business have peaks and valleys? Do you find yourself busy one month, and then without any clients (or with much less than you would like) the next? Do you want more real estate leads and real estate sales? Do you need more mortgage leads?
If that sounds familiar, and you want a more steady flow of business, I'm happy to let you know there is an easy way for you to keep filling your business with highly motivated leads, and continuously working with clients.
But first, let's look at the #1 reason why you don't have enough leads.
The #1 reason why you don't have enough leads is you're likely busy working "in" your business, instead of working "on" your business. That means, you'll be busy fielding calls, answering emails, doing social media updates, and setting up appointments…everything that keeps you really busy and "in" the business. It fills your time, and helps you to close any current deals…but it doesn't get you any more leads, and when you do this, you'll experience the "peaks and valleys" of your business. One month you're busy, the next you've got nothing going on, and you're thrilled to have even one or two (not very motivated) clients.
If you want to step out of this pattern, and want a steady stream of business, you need to also work "on" the business. This means you're stepping outside of the daily tasks and working the big picture of your business, such as setting up a new promotional campaign, developing relationships with local media so you can get yourself some free advertising via PR, and more.
Wait, does this mean you're just adding more to your plate and have to work extra hard? No! 2013 is all about working smart, not hard! Let me share with you a secret on how you can quickly get hundreds of new highly motivated leads, while also keeping on top of what's "in" your business.
The fastest way to get a ton of new business is by hosting your own contest. Not just any contest, a well thought out contest that gives you a tidal wave of new business from the exact type of clients you want to attract. I've done tons of contests, and I'll keep on doing them…because they always deliver great results (like 300 leads in 2 weeks), and once you've done one, you can just keep on doing it! (If you want to learn how to run your own contest, there's an upcoming webinar on Lead Generation Contests here: http://www.leadswell.ca/freetraining/ )
I love contests because when you do them right, you work with partners who will donate highly coveted prizes, which means you can get prizes to give away as part of your contest, and you don't have to pay for them!
You can also get tons of media coverage for free! Unlike expensive ad campaigns where you only see results when you pay for ad space, lead generation contests can be run without paying to get your ad in the newspaper or tv…on the contrary… you can get a ton of media coverage in the local tv, radio and newspapers, for FREE! That's right, you're getting in the local media, and you don't even have to pay for ad space!
If you liked this blog post make sure you sign up for the JOLT Marketing e-newsletter below & get more great tips like this.
To your success!
Ingrid
Referred to as "The No Nonsense Marketing Maven," Ingrid Menninga has xray vision for carving out marketing opportunities and the creativity to convert them into gold!
Ingrid delivers high impact, low cost, customized marketing strategies for turbo-charging entrepreneurs and small business owners to great profits.
After 12 years of working with legendary companies such as Carlson Marketing Group, Pizza Pizza, Invis Mortgages, and Royal LePage Canada, she left corporate Canada to launch JOLT Marketing.
In just 3 short years after starting JOLT Marketing, Ingrid has carved out a spectacular success roster working with Canada's leading Real Estate and Mortgage brands such as Slavens Real Estate, GWL Realty Advisors, Mortgage Architects,Dominion Lending Centres, and Oriana Financial, to the tune of delivering a 250% increase in sales and participation on average. Having achieved high accolades for skyrocketing sales for countless companies, Sales Agents and budding Entrepreneurs with high profit marketing campaigns, Ingrid is frequently asked to share her expertise in industry journals such as Canada's Real Estate Magazine – REM, at speaking engagements for RE-Bar Camps and InMan's Agent ReBoot, and in Sales Seminars for industry organizations such as IMBA(Independent Mortgage Brokers Association of Ontario) and other leading industry organizations.