Every week at JOLT Marketing I get asked "Which Social Media Site Should I Focus On to market My Real Estate or Mortgage Business?"
"If I'm a REALTOR should I be on Twitter?"
"Is Pinterest good for Mortgage Brokers?"
"Do I need to be on all the NEW social media sites to do proper Real Estate marketing?"
"Is Vine good for Mortgage Broker Marketing?
Last week I made this short video where I let you know which social media site is the clear winner, and why it will be for years to come. As a bonus I also share the #1 secret in your social media strategy for Real Estate Agents or Mortgage Brokers that will determine if you will get leads and make money from social media.
Click Play to watch.
If you enjoyed this Lead Generation Article and Video, make sure you sign up for more Lead Generation Tips & Tricks here:
Get FREE Lead Generation Tips & Tricks. Sign up here
To your success,
Ingrid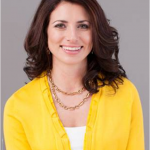 Ingrid Menninga is the founder of JOLT Marketing where her big mission is to put the heart back into the Real Estate and Mortgage industry while helping Agents & Brokers make awesome profits.
Within 3 years of founding JOLT Marketing, Ingrid has carved out a spectacular success roster working with Canada's leading Real Estate and Mortgage brands with clients from RE/MAX, Royal LePage, Dominion Lending Centres, Verico, Street Capital, and more.
Ingrid is frequently featured in industry journals such as REM: Canada's Real Estate Magazine, CAAMP's Mortgage Journal, at speaking engagements for RE-Bar Camps, InMan's Agent ReBoot, CMP's The Mortgage Summit and in Sales Seminars for leading industry organizations such as IMBA(Independent Mortgage Brokers Association of Ontario).