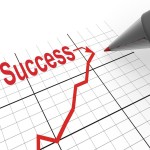 Recently Oriana Financial, a boutique Mortgage Brokerage with approximately 50 Mortgage Agents, concluded a hugely successful lead generation marketing campaign that was developed and executed by JOLT Marketing. 
The mortgage marketing campaign called "Insurance Olympics" included events, sales brochures, a lead generation contest, an internal sales contest and full campaign management by JOLT Marketing.
According  to Mike Hall, President of Oriana Financial, "With this campaign everyone won. Sales results were spectacular, company morale increased, our clients were rewarded and new recruits easily understood the level of support that Oriana provides for them".
"Throughout the campaign we would receive updates, insight and information that helped us realize the value of working with JOLT Marketing, a professional company that specializes in running campaigns such as this", says Hall.
The campaign was so successful it was picked up as a case study in the Winter Edition of the Independent Mortgage Brokers Association's Journal "Broker Biz". You can read the full article in the Broker Biz Magazine on page 23 here
Are you looking to run a Lead Generation Marketing Campaign in your office? Consider these points.
– any campaign should have a very clearly defined target market…not just " more clients" 
– to run a successful campaign you must use a marketing mix – online, offline and social media components that will drive the best results.
– the duration of your contest is critical to it's success. it cannot be too short, or too long.
– plan to spend a minimum of 15 hours per week on the campaign, unless you outsource your contest, which is highly recommended.
– for best results, hire a marketing company such as JOLT Marketing to create, and execute your contest. Experience counts and we have a history of running mega-successful real estate and mortgage lead generation campaigns. 
For a quote on a lead generation contest call Ingrid, Director of Marketing directly at 416-840-9352.