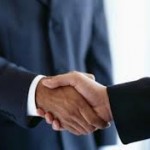 Summertime is the perfect time to leave the office behind, head out to a patio, and meet some new people.
If you do this right, you will meet some great new prospects who become your lifelong clients.
And if you do this wrong, you could end up attending event, after event, after event feeling totally demoralized and wondering how on earth people actually get clients from networking.
This past weekend I was at a Real Estate investing seminar, and when I went out networking I got 7 highly motivated people giving me their emails within 10 minutes. (Yes, It's that easy when you know what you're doing!)
To help get you started on the right path, here are some networking tips.

Networking Golden Rules:

1. Go to listen, learn and connect
Find out what your new contacts interests are, why they came to the event, and what they do. They will not only ask you the same things, but by showing such an active interest in them first, they'll feel more connected to you before you even start talking.
2. Go to meet interesting people and new friends
Adam Brind, Broker of Record at Core Assets Realty built his business from networking. According to Adam "If you go to find friends, you'll get clients. If you go to get clients, you won't get anything". People do not want to be sold to, and they go to networking events to connect with new people. Show up, act interested, and think how you can help your new contact out, before you ever ask for anything. You'll be miles ahead!
3. Open conversations with a compliment
One of my favourite icebreakers is a compliment such as "I've been loving your articles in the newspaper recently" or "I love that shirt you're wearing, I had to come over and compliment you". It makes the other person feel great, warms them up to you, and starts your conversation on a really positive note.
4. Get people asking you about your business, instead of you pushing it on them
Tempt prospects with information teasers that gets them asking you about your business, and allow yourself to shine! There's such a different power dynamic in networking when people are actively interested in what you do, and want to hear more about it vs. you just telling them what you do, without them being interested.
Networking Don'ts
1. Don't Bring a friend
When you bring a friend you'll be less inclined to go up to new people and introduce yourself. I see it all the time at networking events…usually people that come with a "buddy" chat amongst themselves, which not only makes it extra intimidating for strangers to approach you, it also means you're not stepping out and introducing yourself to new people.
2. Don't stand alone in the back & wait for people to come to you
I've been to many, many events and there's always a group of people that stand at the back, and wait for people to come to them. Usually nobody does, in which case you've gone to the networking event, and really aren't networking. That's ok if you wanted to hear the presentation, but if you actually wanted to meet people, you'll need to introduce yourself.
3. Don't come unprepared
Dress to impress, bring a positive attitude, and bring business cards
4. Don't go for the sale
Nobody wants to go to a networking event feeling like everybody "wants" something from them. So make sure you're not focusing on "selling" while you're there. Instead focus on making a lasting connection. If you have any goals in mind, it should be to connect with your target market, and meet people who ask (or give permission) to be added to your prospecting database.
If you enjoyed this Lead Generation Article or Video, make sure you sign up for more Lead Generation Tips & Tricks here:
Get FREE Lead Generation Tips & Tricks. Sign up here
To your success,
Ingrid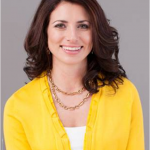 Ingrid Menninga is the founder of JOLT Marketing where her big mission is to put the heart back into the Real Estate and Mortgage industry while helping Agents & Brokers make awesome profits.
Within 3 years of founding JOLT Marketing, Ingrid has carved out a spectacular success roster working with Canada's leading Real Estate and Mortgage brands with clients from RE/MAX, Royal LePage, Dominion Lending Centres, Verico, Street Capital, and more.
Ingrid is frequently featured in industry journals such as REM: Canada's Real Estate Magazine, CAAMP's Mortgage Journal, at speaking engagements for RE-Bar Camps, InMan's Agent ReBoot, CMP's The Mortgage Summit and in Sales Seminars for leading industry organizations such as IMBA(Independent Mortgage Brokers Association of Ontario).