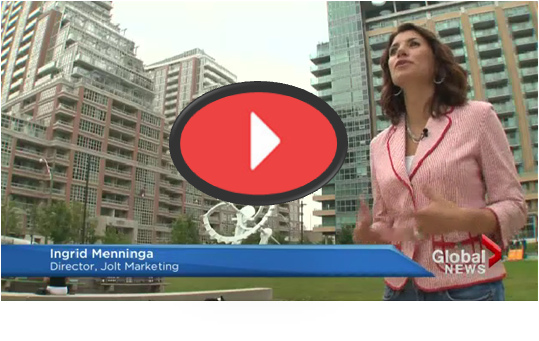 Yesterday Global News called on Ingrid Menninga to get a Lead Generation Experts opinion on a new Real Estate Marketing tactic to generate leads and build buzz for Real Estate listings BEFORE they hit the market. As it turns out JOLT Marketing client Matt Elkind was also interviewed for the same segment!
Click the image below to play the video clip:
If you enjoyed this Lead Generation Article or Video, make sure you sign up for more Lead Generation Tips & Tricks here:
Get FREE Lead Generation Tips & Tricks. Sign up here
To your success,
Ingrid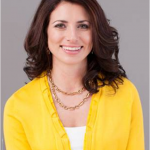 Ingrid Menninga is the founder of JOLT Marketing where her big mission is to put the heart back into the Real Estate and Mortgage industry while helping Agents & Brokers make awesome profits.
Within 3 years of founding JOLT Marketing, Ingrid has carved out a spectacular success roster working with Canada's leading Real Estate and Mortgage brands with clients from RE/MAX, Royal LePage, Dominion Lending Centres, Verico, Street Capital, and more.
Ingrid is frequently featured in industry journals such as REM: Canada's Real Estate Magazine, CAAMP's Mortgage Journal, at speaking engagements for RE-Bar Camps, InMan's Agent ReBoot, CMP's The Mortgage Summit and in Sales Seminars for leading industry organizations such as IMBA(Independent Mortgage Brokers Association of Ontario).