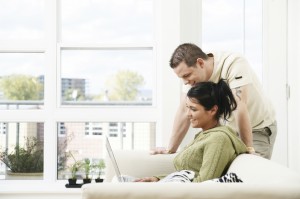 Do you want prospects to call you when they're ready…like REALLY ready… to work with you (instead of when they're sort of fence-sitting thinking about it, only to eventually decide they're going to wait until the timing is better)?
Do you want to be able to focus most of your time and energy on hot prospects who are ready to buy and need your help now?
If you're saying yes, listen up.
Recently I had a call with a REALTOR(R) who was telling me that he was great at dealing with prospects that called him and were ready to buy right now. For the others he would follow up a bit…and then if they hadn't taken action within a month, he would lose touch.
Not because he didn't like them. Not because he didn't want their future business.
But because he was busy working with other prospects who seemed like they were more ready.
And it seems that's a pretty common habit amongst REALTORS(R) and Mortgage Brokers.
What I'm seeing in this Facebook thread is the most Agents are all hot to get in touch with prospects at the beginning…and then after a few follow ups with no serious response…the Agent will lose touch and chase the next piece of business.
Now, I'm not saying you shouldn't focus your efforts on people that are ready to buy or sell now.
What I'm saying is this only works if you have an automated follow up system for those fence sitters that are interested in working with you… but aren't ready right now.
According to NAR (National Association of REALTORS), 85% of buyers will buy within 18 months of starting their research into homes and mortgages. That means if you have 20 prospects who call you in the Fall 2013 market, 16 of those prospects will have bought or sold by the the Spring 2015. If every season you get around 20 calls, within one year that's 80 prospects. Within 18 months 64 of those prospects will have bought or sold. Let's say that you would make $3,000 from each of these clients. Over 18 months that's $192,000.00. That's a lot of business.
And the trick to making those prospects your clients is your follow up plan.
Continuous, regular, information rich follow ups that will occasionally ask direct questions that get your prospects to respond, get in touch, and view you as their #1 resource center for information.
Just like Wayne Gretzky says, "You miss 100% of the shots you don't take". In the lead generation world that means you lose 100% of the leads you don't capture and follow up with.
At this point most Agents and Brokers will say "Oh, I have a newsletter that I send out once a quarter", or "I have an e-blast from my company". If you do, that's a great starting point. If you don't…it's time to get on it.
But if you really want to pick up your results, build loyalty, and get awesome clients that are committed to working with you only…you need to send out your own personal, custom emails as a supplement to your company's. Otherwise your prospects may be on 2 Agents or Brokers lists, and receive exactly the same thing. In this case, who will stand out? The one who supplements their company's emails with their own content.
So what's your take away for today? Your Fortune is in your Follow up.
If you enjoyed this Lead Generation Article or Video, make sure you sign up for more Lead Generation Tips & Tricks here:
Get FREE Lead Generation Tips & Tricks. Sign up here
To your success,
Ingrid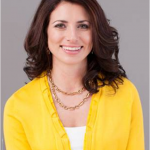 Ingrid Menninga is the founder of JOLT Marketing where her big mission is to put the heart back into the Real Estate and Mortgage industry while helping Agents & Brokers make awesome profits.
Within 3 years of founding JOLT Marketing, Ingrid has carved out a spectacular success roster working with Canada's leading Real Estate and Mortgage brands with clients from RE/MAX, Royal LePage, Dominion Lending Centres, Verico, Street Capital, and more.
Ingrid is frequently featured in industry journals such as REM: Canada's Real Estate Magazine, CAAMP's Mortgage Journal, at speaking engagements for RE-Bar Camps, InMan's Agent ReBoot, CMP's The Mortgage Summit and in Sales Seminars for leading industry organizations such as IMBA(Independent Mortgage Brokers Association of Ontario).