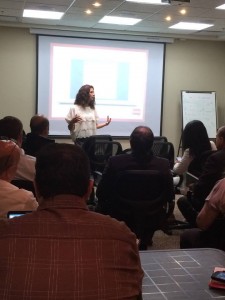 Want to generate business from Social Media without doing all the work? Join this FREE online training and learn how to do Social Media Marketing the easy way!
Join this FREE Live webinar and discover:
* the top new trends in social media marketing for Mortgage Brokers
* the biggest mistakes Brokers are making on social media & how to avoid them
* which social media sites you should be focusing on and which you can forget (this will SAVE you a ton of time!)
* how much time you should actually be spending on social media (after all…time is MONEY!)
* how to get more repeat and referral business from social media
* how to do social media that impresses prospects and wins business with no effort!
AS A THANK YOU FOR COMING: ALL MEETING ATTENDEES WILL GET A FREE TRIAL OF OUR "DONE FOR YOU SOCIAL MEDIA FOR MORTGAGE BROKERS SERVICE"
Click here to register for this free training: http://joltmarketing.enterthemeeting.com/m/4T2B7MCX
To your success,
Ingrid Menninga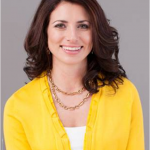 Ingrid Menninga is the founder of JOLT Marketing where her big mission is to put the heart back into the Real Estate and Mortgage industry while helping Agents & Brokers make awesome profits.
Within 3 years of founding JOLT Marketing, Ingrid has carved out a spectacular success roster working with Canada's leading Real Estate and Mortgage brands with clients from RE/MAX, Royal LePage, Dominion Lending Centres, Verico, Street Capital, and more.
Ingrid is frequently featured in industry journals such as REM: Canada's Real Estate Magazine, CAAMP's Mortgage Journal, at speaking engagements for RE-Bar Camps, InMan's Agent ReBoot, CMP's The Mortgage Summit and in Sales Seminars for leading industry organizations such as IMBA(Independent Mortgage Brokers Association of Ontario).